Get ready to entrust your pet to the boarding house
It is often frightening to entrust your pet to strangers. It can also be stressful for the animal to separate from its family the first time. However, sometimes you have to take the step, for a more serene holiday, even for reasons of work or health.
A well-prepared first stay can make this step easier for everyone.
Choosing your pension
Anticipating your stay is one of the keys to success. It is essential to do this in advance in order to choose a place that suits you and your companion, the urgency limiting the choice. Pensions are often full during school holidays, weekends with bridges and especially during the summer and Christmas holidays. Remember to book 3 months in advance for these periods at La Metairie des Elfes.
Also it is best to visit the pet-boarding house before booking for the first time. Having answers to the questions you ask yourself and being able to imagine your companion's daily life in his "holiday place" is more reassuring.
Unless there is a behavioural pathology to report to the pensioner, it is best to visit the boarding house without the animal. Your companions will not "visit", that is, they will not have the process of planning for a future stay. On the other hand, they will be observers of all your emotions. However, it is perfectly normal to be stressed in the discovery of a new place. I therefore advise you to make the family visit in order to answer everyone's questions. Children are also important emotional vectors, so feel free to involve them in the visit in order to answer their questions as well.
Papers for the animal boarding
The veterinary authorities require us to hold your pet's I-CAD identification card during its stay. Make sure your name and contact information are up to date.
For health reasons, serious pensions also ask to keep the health record in order to check vaccinations. Vaccination requirements may vary depending on the configuration of the pensions and their geographic location. In our pension, we ask for conventional vaccines (CHPPIL) and vaccination against the bacterial strain of kennel cough (Kc or Bb). We also ask for rabies vaccination for animals that regularly travel outside Brittany. Be careful, properly immunizing your pet can take up to a month and a half if the vaccines are not up to date.
Finally, a pension contract, allowing us to act on your behalf with a vet and define the framework of the custody, will be established.
Feeding your pet
If your pet is fed with a specific food prescribed for a pathology, you will need to provide them for the stay.
The pension can also provide croquettes suitable for the food transition. This allows your companions to live side by side with roommates, without isolation for meals or at night.
One pitfall to avoid is feeding your pet overabundantly or giving her an unusual food before boarding. Stress can cause digestive disturbances, so it's best not to change her eating habits before her stay.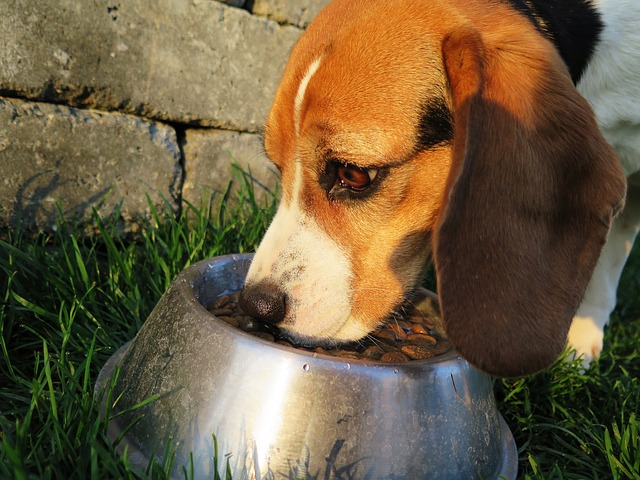 D-day
Choosing your arrival time is important. Arriving at the boarding house in the morning, or at the opening of the afternoon, will allow your pet to apprehend the premises before her first night. Thus, bringing her just before the closing time to shorten his time "in prison" is a miscalculation.
For a first stay, it is ideal that the most serene family member brings him, to avoid feeling the family stress of separation.
Similarly, when you leave, try to make the start as natural as possible. Animals will be more sensitive to emotionally marked separation than to a departure as neutral as a usual working day's one.
Ready for the pension!
This stage of the first boarding house stay is, for the most part, more difficult for you than for your companion, who will usually take the opportunity to interact with his fellows. You should know that animals are very sensitive to the rhythm of life. As you will have noticed, the time of the feed and the walk, they know it as if they had a watch on their paw. However, they are not aware of the time that passes: after three days of pension as after a week, they will make you the same party on the way back. Finally, it is important to know that a five-month-old dog or cat will live a much easier first stay in boarding house than at twelve years of age. So don't hesitate to have us keep your dog or cat from an early age.
If you need more information, please contact us, preferably by phone on +33 (0)2 96 88 17 11 (Monday to Saturday from 8.30 a.m to 12 p.m and 2 p.m to 6 p.m*, or Sunday from 2 p.m to 6 p.m*).
*The pension stays open until 6.30 p.m in the summer.